Welcome to the Union Rowing Club!
Established in 1864, the Union Rowing Club is one of the oldest sports clubs in Canterbury.
It has a long and distinguished history of success at national and international level, and also supports recreational and masters rowing.
Thank you to our generous sponsors...
The Union Rowing Club really appreciates the support of the following sponsors, whose generosity has meant that we could purchase the following:
| | |
| --- | --- |
| Air Rescue Trust | Boat dumps |
| CERT | Club marquee, coxed four |
| Lion Foundation | Coxed four |
| NZCT | Ergometer, replacement boat slides, coxed four |
| NZ Racing Board | Coxless four |
| Pub Charity | Two coxless fours |
| Southern Trust | Stroke coaches |
| The Mainland Foundation | Coxless four |
President's and Club Captain's Welcomes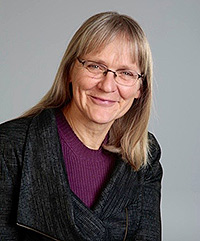 "As president, I want to help the committee as they work to ensure that our club continues to support all our experienced and aspiring rowers in a welcoming team environment. There will be further challenges ahead for the rowing fraternity in Christchurch, and I trust Union RC will play an important role in ensuring the future of the sport in our region."
URC President Dorle Pauli
"Perhaps it is because I learned to row at age 30, that I am committed and passionate about the Learn to Row programme at the Union Rowing Club. Rowing post LTR can lead to competitive rowing at club or masters level, or to non-competitive recreational rowing. It is my aim as Club Captain to work for the members of our club in order to further enhance their rowing experience through the provision of good quality and sufficient plant, coaching, and the opportunity to compete in regattas both nationally and abroad. Friendship and fitness are two of the gifts rowing gives; for both of which, I am eternally grateful."
Club Captain Deb Hymers-Ross