Rowing at URC
We're proud to carry forward the objectives of our 150 year old club: "the promotion of rowing for the recreation of the members" - in short, row well, row hard, and have fun with a great group of people.
Union welcomes anyone who would like to get in a boat and enjoy the camaraderie that comes from being part of a rowing club.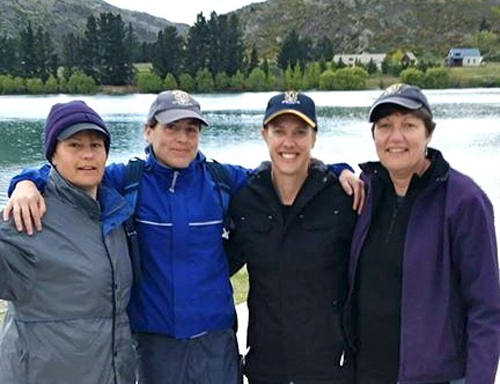 Masters women and men
Union has large masters women and men squads rowing regularly throughout the year in both sweep oar and sculls. If you've rowed before, however long ago, there's a place for you in the squad.

The level of commitment is completely over to the individual rower, whether they want to enjoy recreational rowing on a Sunday or complete solid competitive training programmes for regatta preparation under the expert direction of coach Jim Little.
Union masters crews compete in several regattas in the RNZ calendar. They also row at South Island Masters [Queens Birthday], NZ Masters [September], as well as long distance events at Kaiapoi and the Reach. Crews have previously entered the Labour Weekend Cromwell to Clyde long distance race too.
Union masters raced very successfully at the World Masters Games at Karapiro in April 2017. Crews have also entered the Australian Masters Champs and Head of the Yarra event in Melbourne.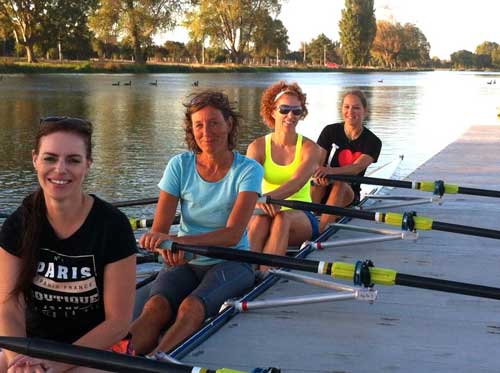 Casual rowers
URC charge a fee of $25 per person per row for visitors (non URC Club Members) who want to row. Casual rowers must sign a waiver available in the club shed before they row, and ensure they are aware of the URC's H & S policy displayed in the club shed or available here.
Masters novices
Never rowed before? Union is the place to start your rowing career. We welcome new rowers of all ages and levels of physical ability, as we believe that rowing is a sport for all to enjoy.
We usually begin our novice training sessions in late spring, and run regular training sessions throughout the season. Under the guidance of experienced rowers you will learn the fundamentals of a good rowing technique, as well as important health and safety practices. Once a certain level of competence is reached, new rowers can decide how they want to continue with the sport. We offer rowing at recreational as well as competitive level, and offer ongoing training for all.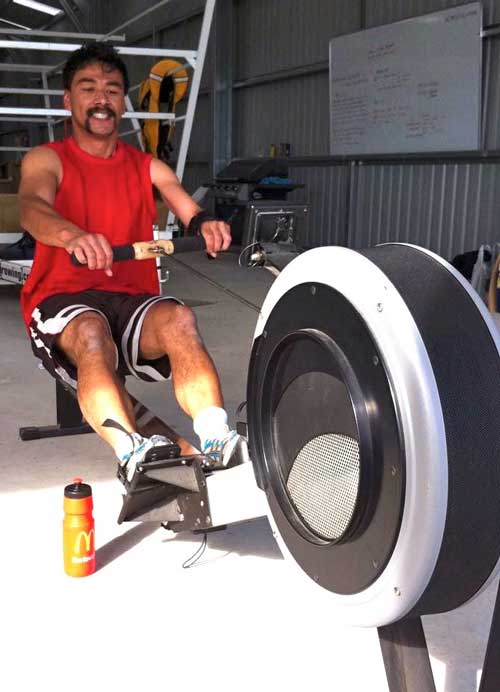 Adaptive rowers
We offer an adaptive rowing option (also known as para rowing).  This is targeted at rowers who have a disability and the rowing coaching and/or equipment is adapted accordingly.  Currently we have a small group training on the rowing machines onTuesday evenings.  The group also raised money last year to purchase of a new wide-hulled four.  This enables rowers to learn to row in a stable boat, so they can concentrate on learning the technique of rowing rather than on their balance.
There are two coaches currently assisting with the adaptive rowing programme.  Our goal for this year is to fund raise for a fixed seat single to provide an option for rowers with a physical impairment.  There are opportunities for adaptive rowers to become involved on a social or a competitive basis.
We have been involved in adaptive rowing since 2009 when the club ran a two year pilot for Rowing NZ to assist with the development of adaptive rowing in New Zealand.  The Club also produced New Zealand's first international adaptive rower when Robin Tinga competed at the World Rowing Champs in Poznan in 2009. 
To find out more about the adaptive rowing programme please contact Karen Rickerby at (03) 942-2389.