URC President's Club
Union Rowing Club Supporters
Message from the President
The President's Club is a great opportunity to keep in touch with Union rowing. Whether you're an ex-Union rower, a supporter or friend of the club, the President's Club is the way to be part of our Union community.
On the water…
There are several President's Club events during the year. President's Club members can be as active as they want to be.
There'll be regular opportunities to join us at the Reach and get out on the water. For those keen to get back in a boat and show that none of that rowing talent has disappeared, there are ten Sunday morning paddles once a month from February to November. You can jump on an erg if you'd prefer too.
The dates for these will be set for the year so that you can get them in your diary. They'll be on the high tide for the good water too! Hopefully some of the President's Club Sunday rowing dates might coincide with a trip to Christchurch if you live out of town.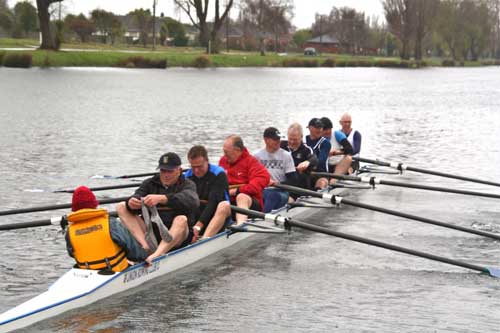 … and off the water
Also included in your membership, there is a
President's Club morning tea, beer and a barbeque
twice a year after the Sunday morning paddles. Non-rowing President's Club members are of course welcome to join us.
Our newsletter
I'll keep in touch with President's Club members via our newsletters.
… and to show your true colours
You'll also receive a complimentary Union Rowing Club emblem in a self-standing frame, ideal for your office desk or for wall mounting. [Other merchandise is also available – see the 'URC Apparel' link on our website]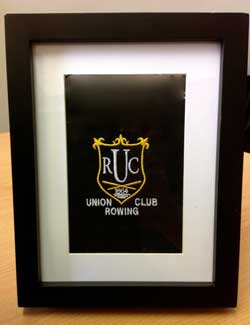 You're helping your club grow
The quality of Union's rowing equipment and facilities is a real point of pride for our club. Your President's club subscription goes towards maintaining and improving our equipment and facilities. Your contribution is giving new generations of rowers the opportunity to row with pride in the best equipped club on the Reach.
President's Club subs
Annual President's Club membership is just $125, less than a third of an active sub.
Feel free to get in touch if you have any questions.
I look forward to receiving your application form which you can download here:
President's Club membership application form
Best wishes
Brendan O'Dea
URC President's Club Convenor
027 290 6650
Please note:
President's Club membership entitles the member to the events and offers detailed on www.unionrowing.co.nz. The events and offers available to members are reviewed on an annual basis and members advised of any updates.


A President's Club membership is not an active membership. Rowing is available on up to 10 set dates during the year.


The framed Union emblem is provided once only on joining the club. Additional emblems can be purchased for $45 incl GST each via the 'URC Apparel' link, plus courier delivery.