2016 Kaiapoi Long Distance Event
1 May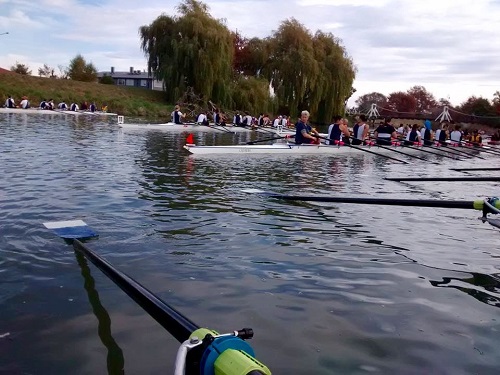 The 2016 Kaiapoi long distance race was the first time - in living memory anyway - that Union had four eights racing in one event, as shown in the shot above taken by Stephane from bow seat. This was a re-run of the abandoned October 2015 bridge to bridge event – and this time the weather didn't let us down.

While Cure stalwart Peter Midgley may have overlooked the masters at the awards ceremony, Union performed well in the 29 boat field. Dale Maher's mixed crew was the fifth across the line for the 9 km in 35minutes 36 seconds and the fastest masters crew on the day. Brent Mirfin's men's eight came home in 39 minutes 25 second and picked up the Wines Online sponsored award for the best looking crew [can't see the link there, Rod…]

Kirsty Mahoney's women's oct came home in 40 minutes even, while Sarah Blair's oct rowed a great race to record 41.20.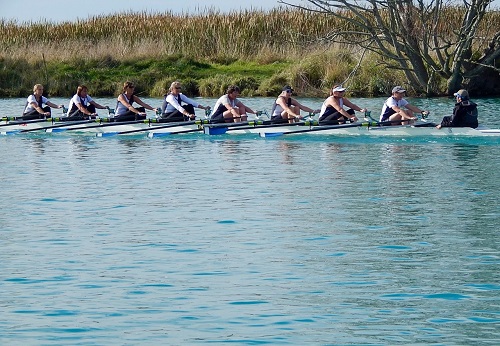 Kirsty's octuple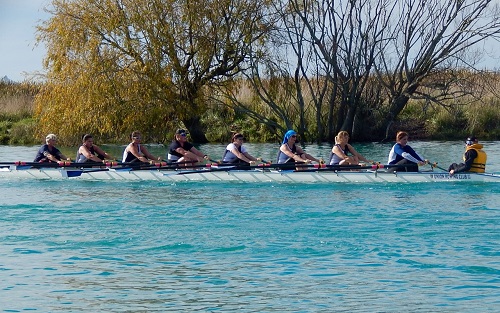 Sarah's octuple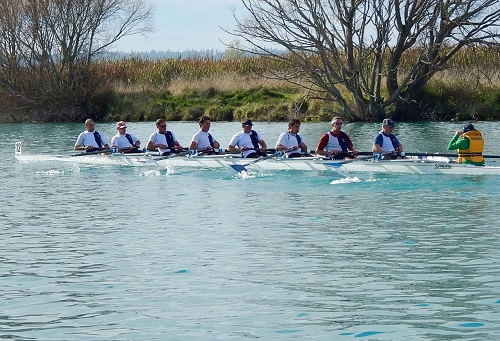 Brent's mens eight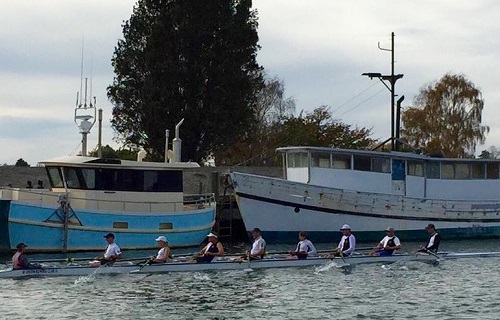 Dale's mixed eight