2018 Long Distance Event, Kaiapoi
6 May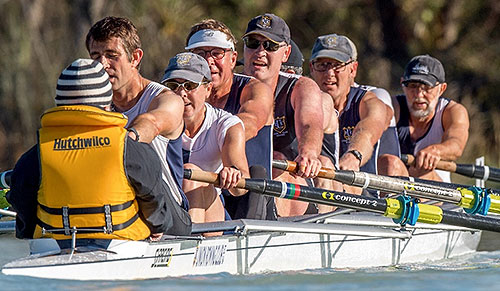 Union's two octs and one eight lined up at the annual Kaiapoi Bridge-to-Bridge long distance regatta held in near perfect and still conditions on the Waimakariri River.

Union again performed well in the 18 boat field. The eight recorded the fastest time of 37 minutes 26 seconds winning the Bridge to Bridge Trophy, crafted from a section of the timbers of the 96 year old historic Tuhoe which ran aground at the mouth of the Waimakariri in 2015.

Deb's oct came home eighth in 41 minutes 8 seconds, with Pam's oct in ninth in 43 minutes 24 seconds. Thanks again to the Cure Boating Club and especially to Peter Midgley for organising the event, which is always a popular one for Union.